Group Leadership Training
These leadership programs are the most sought-after personal success training programs in the world. They have been used to train leaders in companies of every size and configuration, from small businesses to Fortune 100 companies.
These programs have been used to help nonprofit organizations to better understand how to lead volunteers. And, they have been taught in more than 120 countries around the world. The concepts are tested and proven and leveraged by some of the very best companies across the globe. Now you can benefit from them too!
These programs can be delivered in a couple of different ways. Depending on your organization's needs, your key employees can absorb this powerful leadership principle via 6-week small Group Masterminds or Lunch n' Learns.
To get started, simply select from the list of topics below and secure your spot. You'll be contacted within 24 hours to discuss the specifics of your chosen topic and details of your desired group development outcome. If you have additional questions before you register, Contact Us directly and we'll be happy to answer your questions.
---
Sometimes You Win Sometimes You Learn
Mistakes. Everyone makes them. They range from annoyances such as taking the incorrect exit off the freeway to mixing up whether your appointment is a.m. or p.m. Mistakes are an inevitable part of life, but the difference between success and failure is in learning from those mistakes. Everyone can gain insight and value from understanding mistakes for what they are: opportunities for improvement.
If everyone makes mistakes and they can help you grow, why are they so taboo? Because they are more than a little misunderstood. In this mastermind, you'll learn techniques to recover and profit from your non-successes.
---
The 21 Irrefutable Laws of Leadership
What would happen if a top expert with more than 40 years of leadership experience were willing to distill everything he had learned about leadership into a handful of life-changing principles just for you? It would change your life.
John C. Maxwell has done exactly that in The 21 Irrefutable Laws of Leadership. He has combined insights learned from his thirty-plus years of leadership successes and mistakes with observations from the worlds of business, politics, sports, religion, and military conflict. This mastermind leads you through an interactive study of each of the 21 laws and their application to your business and your life.
---
The 15 Invaluable Laws of Growth
Live Them and Reach Your Potential
Are there tried and true principles that are always certain to help a person grow? The answer is "yes". John Maxwell has been passionate about personal development for over fifty years, and for the first time, this program teaches everything he has gleaned about what it takes to reach our potential. Presented in the way that only he can communicate, John teaches:
The Law of the Mirror: You Must See Value in Yourself to Add Value to Yourself The Law of Awareness: You Must Know Yourself to Grow Yourself The Law of Modeling: It's Hard to Improve When You Have No One But Yourself to Follow The Law of the Rubber Band: Growth Stops When You Lose the Tension Between Where You are and Where You Could Be The Law of Contribution: Developing Yourself Enables You to Develop Others
This third and final program in John Maxwell's Laws series (following The 21 Irrefutable Laws of Leadership and The 17 Indisputable Laws of Teamwork) will help you become a lifelong learner whose potential keeps increasing and never gets "used up."
---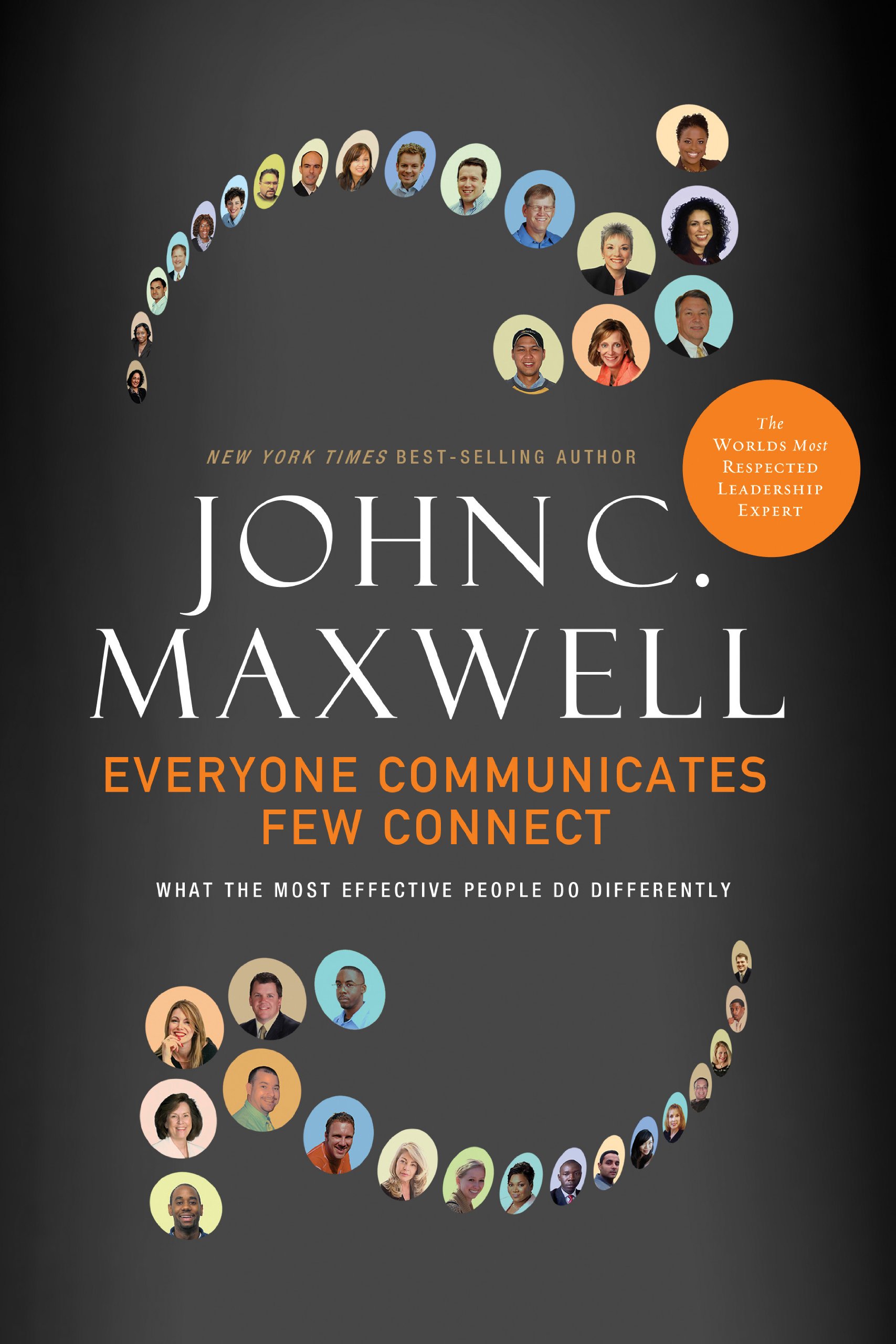 Everyone Communicates Few Connect
What the Most Effective People Do Differently Others
Only one thing stands between you and success. It's your ability to connect. John C. Maxwell's ability to connect with people has been one of the reasons he has been successful in his life and leadership. It can make a difference in yours as well. When you connect, you take your relationships, your work, and your life to another level.
With the Everyone Communicates, Few Connect program, you'll find that connecting is a skill you can learn and apply in your personal, professional and family relationships. In this extraordinary program shares with you five principles and five practices for breaking the invisible barrier to leadership and personal success, including:
Finding Common Ground

Keeping You Communication Simple

Capturing People's Interest

Inspiring People

Staying Authentic in All Your Relationships
These are simply the most valuable, and most asked for, specifically designed coaching programs delivered in the best way possible to maximize and accelerate your personal growth and professional development.
Top performing business leaders around the world leverage these programs to develop themselves and their team members to grow their businesses. Review the programs below and we'll work with you to determine which Maxwell coaching program is the best fit for you and your needs.
---
Put Your Dream to the Test
10 Questions to Help You See It and Seize It
What's the difference between a dreamer and someone who achieves a dream? According to best-selling author Dr. John Maxwell, the answer lies in answering ten powerful, yet straightforward, questions. Whether you've lost sight of an old dream or you are searching for a new one within you, Put Your Dream to the Test provides a step-by-step action plan that you can start using today to see, own, and reach your dream. Dr. Maxwell draws on his forty years of mentoring experience to expertly guide you through the ten questions required of every successful dreamer.
More importantly, this program helps you to create the right answers, giving you principles and tips so you can make good decisions and maximize every moment to achieve your dream.
"It's one thing to have a dream. It's another to do the things needed to achieve it," says Maxwell. "If you're willing to put your dream to the test - and do what's needed to answer yes to the ten dreams questions - then your odds are very good for seeing your dream become reality."
Don't leave your dream to chance. This curriculum is a 'must-experience' and can make the difference between failure and success.
---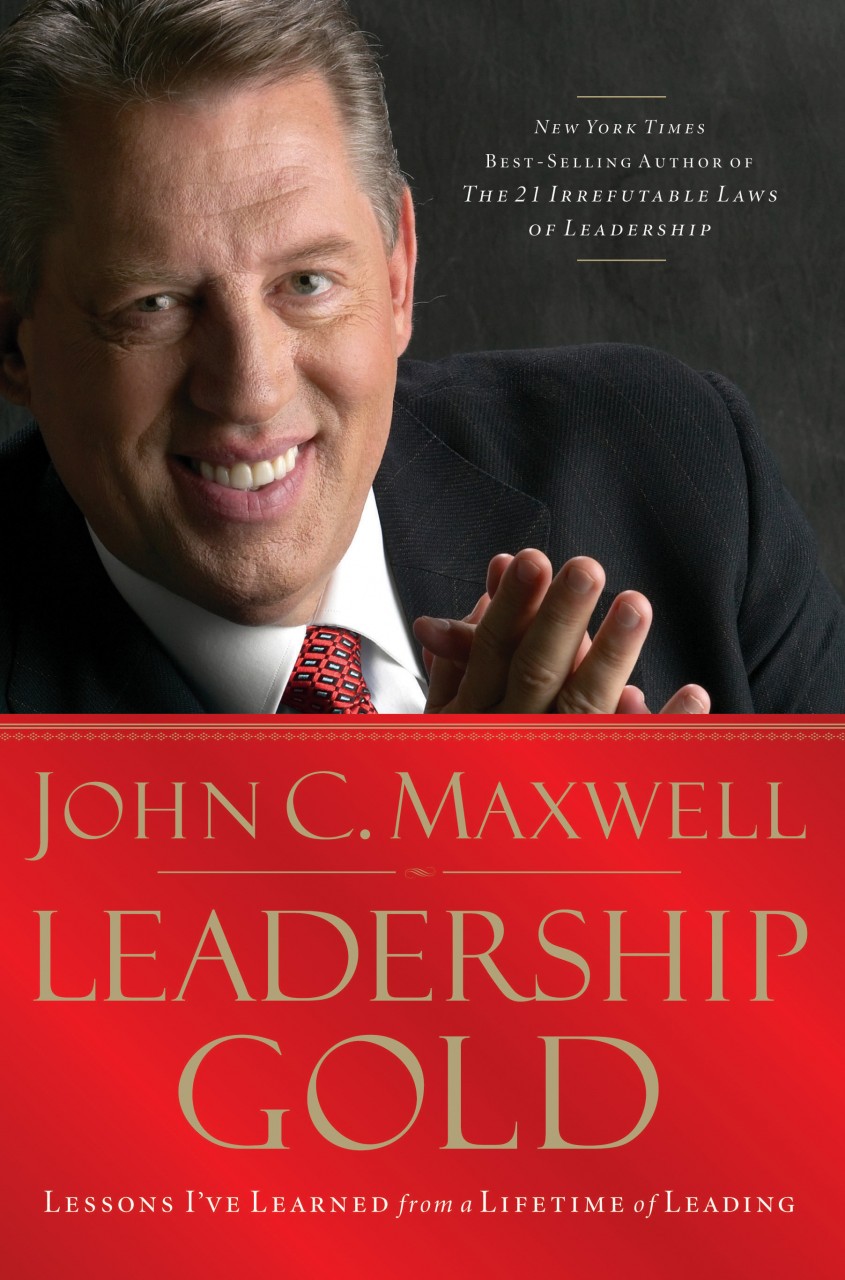 Leadership Gold
Lessons John Maxwell's Learned from a Lifetime of Leading
Leadership Gold Training Curriculum delivers John Maxwell's most valuable lessons for forty years of leading in an engaging and powerful way. The presenter comes alongside participants like a mentor, candidly taking you through what feels like a one-on-one leadership program. Leadership Gold offers the best of the best, the tried-and-true lessons from John Maxwell.
Leadership Gold is divided into 26 individual sessions. In each session, your team will hear one of the lessons with stories of John's own successes and failures. Participants will follow along with John's training using a comprehensive participant guide to accelerate their leadership development.
---
Dr. Greene did an amazing job getting the group comfortable with each other and really helped everyone feel their opinions were valuable. It can be tough sharing with a group of professionals, but from start to finish, he instinctively knew what needed to happen so that we all got the most out of each mastermind session.
Now, it is so great, when I hear people using terms we learned about and I can intelligently engage. I highly recommend both Rich Greene and the Mastermind Leadership Program to any business professional who wants to better themselves, their businesses, and the people around them." ~ Seth Atchue, Director of Business Development, Backgrounds Online